In the city of Philadelphia, you need a rental license (previously called a housing inspection license) to lease housing units or properties to tenants. There are a few steps involved, and most of them occur before you even get to the license application itself.
But before we jump into the how-to, there are two exceptions you should know. If you're planning to rent one to three units of a property that you occupy, you'll need an Activity License Number instead. And if a family member is occupying your unit with no rent collected, you just need to submit a notarized Affidavit of Non-Rental.
If none of these apply, let's talk about how you can get your Philadelphia rental license.
You'll need to complete six steps before applying for your Philadelphia rental license.
BEFORE YOUR RENTAL LICENSE
To get your rental license approved, take these six steps before you fill out the application.
1. Philadelphia Tax Account Number and Commercial Activity License
Before doing any kind of business in the city, you'll need a Philadelphia Commercial Activity License and a tax account number (also called a Business Income & Receipts Tax or BIRT). Both are free. Fortunately, you can apply for them at the same time using Philadelphia's online eCLIPSE system.
If you apply in person, you'll need to visit the Revenue department for the tax account number and then head to the Permit and License Center for the Commercial Activity License. Both are located in the Municipal Services Building at 1401 John F. Kennedy Blvd. Although this takes more effort, you'll have everything completed when you leave. On the other hand, the online application may take a few days to process. You'll be able to check your account for updates.
2. Zoning Approval
Do you need a zoning permit? Knowing your property's current zoning district is your first step. You can use the City's Atlas search tool to find out. After locating the property, open the Licenses & Inspections tab. Once you know how the property is zoned, refer to the Philadelphia Zoning Code Quick Guide to see if it aligns with your intended use.
If it matches, you don't need to do anything. If it doesn't, you'll need to get a zoning permit to change the use of the property. You can apply online through the city's eCLIPSE system or in person at the Permit and License Center in the Municipal Services Building. To learn more, the City of Philadelphia website has a helpful section devoted to zoning permits.
3. Certificate of Occupancy
Like the zoning permit, you only need a new certificate of occupancy (CO) if the building use has changed. If you need a copy of the existing certificate, there are two options depending on the age of the property. For buildings constructed between 1969 and 2006, you can find all certificates on Atlas. From 2006 to present, you can get a duplicate certificate by submitting the city's Copy Request Form with a $15 fee. For buildings older than 1968, it's best to contact the Permit and License Center directly to find out if you need one.
If you do need a CO, you can apply through eCLIPSE or in person at the Permit and License Center in the Municipal Services Building. There are several charges that may apply, which you'll find on the Certificate of Occupancy page of the city's website. Once the city has processed your application, you can request an inspection through eCLIPSE or by calling (215) 255-4040.
4. Outstanding Property Violations
Next, you'll want to make sure your property is free of any violations that could hold up your Philadelphia rental license application. This might include the wrong zoning permits, infestations, or a missing certificate of occupancy. Head to the Property History page of the city's website. Just enter the address to see permits, licenses, violations, and appeals from the Department of Licenses & Inspections.
If a violation status says "open," you'll need to resolve it before applying for your rental license. To dispute a code violation, you can request an administrative review hearing. If you want to pay the code violation notice, you can do so online.
5. Property Taxes
You'll also need proof that you've paid all outstanding property taxes to obtain your rental license. You can look up your property tax balance on the city's website by entering either the address or your nine-digit Office of Property Assessment number. Review the tax balance chart to find the amount you owe. Then, you can choose options to pay, find out about payment agreements, or print a payment coupon. Once it's paid, print or screenshot the confirmation.
Also, if you already had a Philadelphia tax account number that you'll be associating with this rental license, make sure your Business Income & Receipts Tax (BIRT) account is in good standing too.
6. Lead Paint Confirmation
Finally, you'll need to confirm your property is lead-free. Beginning October 1, 2020, Philadelphia landlords must test and certify rental properties as lead-safe or lead-free to execute a new or renewed lease or receive or renew a rental license. An EPA-certified lead dust sampling technician or a PA-licensed lead inspector-risk assessor must determine the property is free of deteriorated, flaking, chipping, peeling, chalking, or not-intact paint. They must also collect and test interior dust samples to confirm there are no hazardous levels of lead-contaminated dust. Scan and email the certificate (as well as the dust wipe test results) to the Lead and Healthy Homes program at [email protected].
You can apply for a rental license in Philadelphia in person or by using the city's eCLIPSE system.
HOW TO APPLY FOR A RENTAL LICENSE IN PHILADELPHIA
Now that you have all six steps completed, here's how you complete the Philadelphia rental license application. Like the licenses described above, you have two options – online or in person. 
You can apply for the Philadelphia rental license online through the city's eCLIPSE system. The website says applications take five business days to process. You'll either receive an approval or an email stating what's missing. Alternatively, you can head to the Permit and License Center at the Municipal Services Building. You'll fill out a paper copy application, and although there may be a wait, you'll walk out the door with your license unless there's an issue.
The cost of a new rental license is $56. You must renew it annually at the same cost. Just keep in mind that you'll need a license for each property – not each unit.
AFTER YOU GET YOUR RENTAL LICENSE
With your Philadelphia rental license in hand, you have just a few more steps. Landlords in Philadelphia must provide tenants with three items before they sign the lease:
Certificate of Rental Suitability – This document certifies that the property is safe and habitable and has fire protection and smoke detectors in working order. Once you've obtained the rental license, you can get the Certificate of Rental Suitability on the eCLIPSE system. There's no fee. Property owners must get a new certificate each time they rent to a new tenant or renew an existing tenant's lease.
Partners for New Housing Handbook – This handbook clarifies the rights and responsibilities of both property owners and tenants.
Philadelphia Department of Public Health (PDPH) Lead Safe Certificate or Lead Free Certificate – If your property was built before 1978, you'll need to provide your tenant with a copy of the lead-free certificate that you obtained in step #6 above. The tenant must sign the certification and return it to you. You'll keep this on record.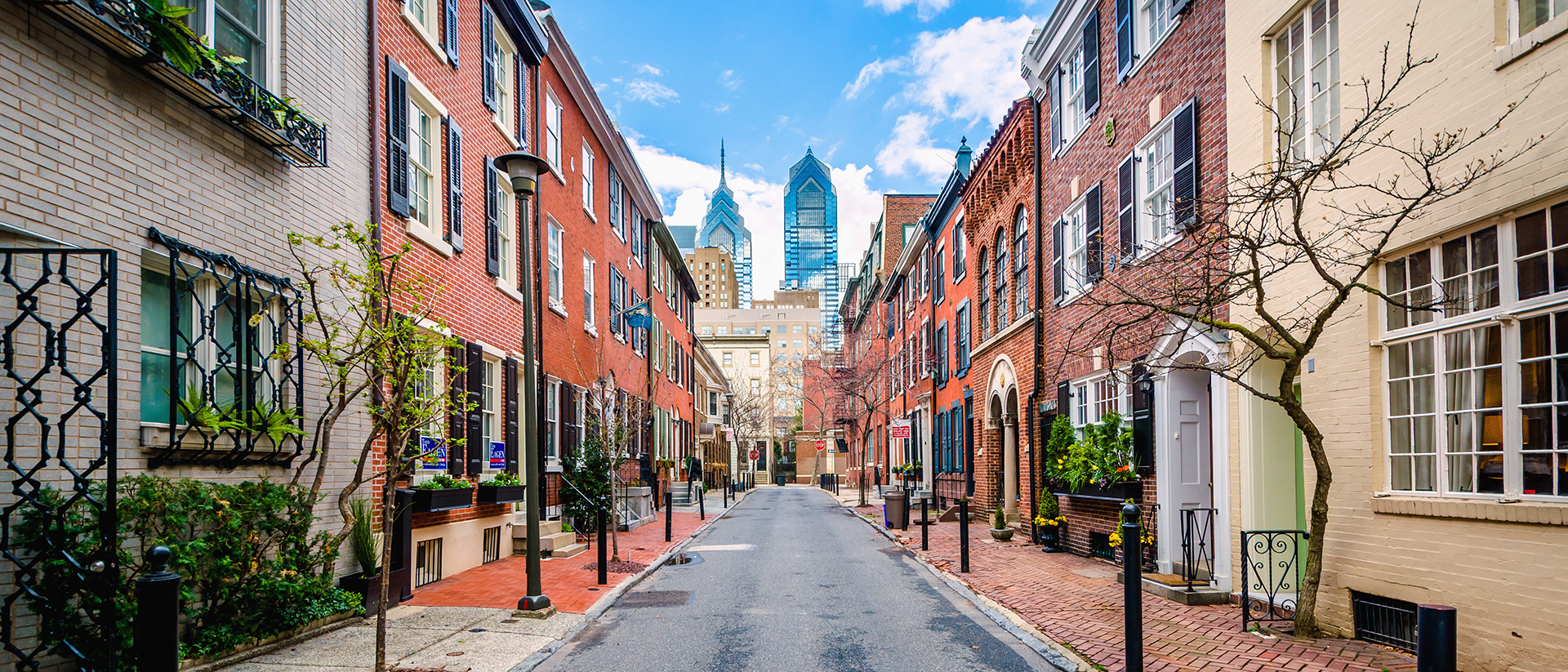 RENTING OUT YOUR PHILADELPHIA INVESTMENT PPROPERTY
As you can see, renting out your property requires a close eye on compliance with local laws. Whether you're just starting out as a real estate investor in Philadelphia or you need expert guidance to cover all your bases, contact Insight Property Advisors.